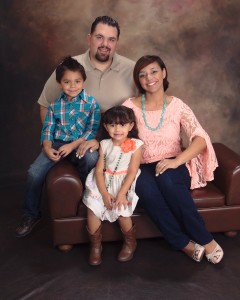 Thank you for checking out the website. My name is Mark Quiroz and I am the Pastor here at Gladstone Church . I grew up in the city of Azusa, and lived there all my life until I got married to a beautiful woman named Ana 7 years ago. We moved out of the San Gabriel Valley to the Inland Empire for a few years and now we are back here in the wonderful city of Glendora.
In addition to my Pastoral duties, I also work at Condit Elementary School in Claremont. Prior to coming to the Gladstone, I was a Youth Pastor at Joy Christian Center in Glendora. In the past I have also worked as a Football, Soccer, and Softball Coach at Azusa High School.
I graduated with a Bachelors of Science Degree in Christian Ministry from Crown College in Minnesota. I am also currently enrolled in the Master of Ministry program at Point Loma University in San Diego.
I am very excited about what God is doing here at Gladstone Church. If you have any questions or would just like to chat, feel free to call the office or drop me an email… Pastor Mark